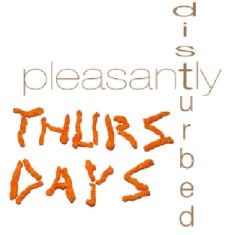 I had a birthday this week. It was lovely, thanks. But it got me to wondering... At what age, exactly, can one be called "eccentric"? 'Cause that's what I'm going for. I'm 44 now. How much longer do I need to wait? You can get away with so much more when people think you're eccentric.
The other day, I went to Costco with my family. As we were walking in from the parking lot, I spotted an elderly woman pushing her full cart out to her car. But wait, there's more. When she left the store, she ran into one of those giant orange cones that they have in the front to try to keep people from driving into the store. And yes, the cone led they way out to her car. No, she didn't seem to realize that she was pushing an orange cone with her cart. At least, not until she got to her car. Of course, she left the cone out there in the parking lot. In back of someone else's car. Probably made that person wonder when they got to their car... But do you see? That can be chalked up to eccentricity.
I want to push a giant orange cone around in front of my shopping cart.
Maybe even carry a cone around with me as a warning to others. "Caution: You don't know what this person will do next."
It's not like I'm asking to be able to shuffle around with my knee high hose bunched up around my ankles. Not unless they're paired with slippers, anyway.
So really? How long do I have to wait? Anyone? Anyone? Bueller...? Bueller...?