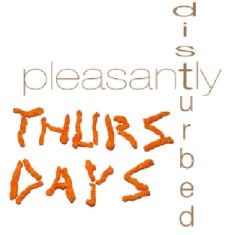 Am I disturbed? You betcha! Is it pleasant? Meh, I'm used to it.
I had to go in and get a medical test done yesterday. Yes, yes. My life is very exciting. Anyway, I had to eat an egg salad sandwich (blech.) that contained a radioactive liquid so that they could watch it move through my system. I got to watch it on the MRI screen and boy was it glow-y! And radioactive-y. Yeah.
Did you know that many police officers now carry Gieger counters to measure for radioactivity out there? Yep, apparently they do. So the hospitals around here are now required to give you a note explaining that you've had a medical test that includes radioactive material and that's why you're setting off their Gieger counters. People actually get pulled over for setting off Gieger counters. So I had my note to prove that no, I'm not a terrorist, just a person with a strange stomach disorder.
Of course, the story doesn't end here. My mind wanders...
So this radioactivity is still running through me. And what goes in, must come out. See where I'm heading with this? Anyway, I'm not sure what exactly caused the gaseousness, but visions of mushroom cloud flatulence came to me with every eruption.
And I began to wonder if radioactive poop would glow. Would my toilet now be considered a toxic waste dump? These are the things that make me think...
So if you hear any weird news stories about terrorists digging up septic tanks, now you'll know why. You're welcome.