We interrupt your regularly scheduled blog post to bring you some shameless self, and others, promotion. Okay, okay. There wasn't a regularly scheduled blog post. If there was, you'd probably faint dead away from shock. So let's just get straight to the commercial, shall we?
Some of my lovely bloggy friends and I have very fabulous shops online. That's right, we make things that you just shouldn't try to live without, then we sell them online. And since most people are at a loss when it comes to gift ideas, I thought I'd help you out. 'Cause I'm a giver. Ready?
From Sarah Bee Creations
Sarah makes the most wonderful smelling soaps, body butters and candles ever! Not too long ago, I got the Arizona Orange Blossom candle from her, and it's bliss!
She also made up some Sweet Pea scented soaps in fun animal shapes for my daughter - the kiddo was thrilled! I've just ordered a Gingerbread candle from her (Ha-ha! I got the last one!), but there are some other great scents that would bring a nice Christmas-y scent into your home, like Cranberry Citrus or Fireside.
And look at this homemade soap! Isn't it gorgeous? Mmm... Oatmeal, Milk and Honey...
Sarah's just added shaving soap to her shop. Gotta pamper the guys, too, right? How about a little Blackberry Sage?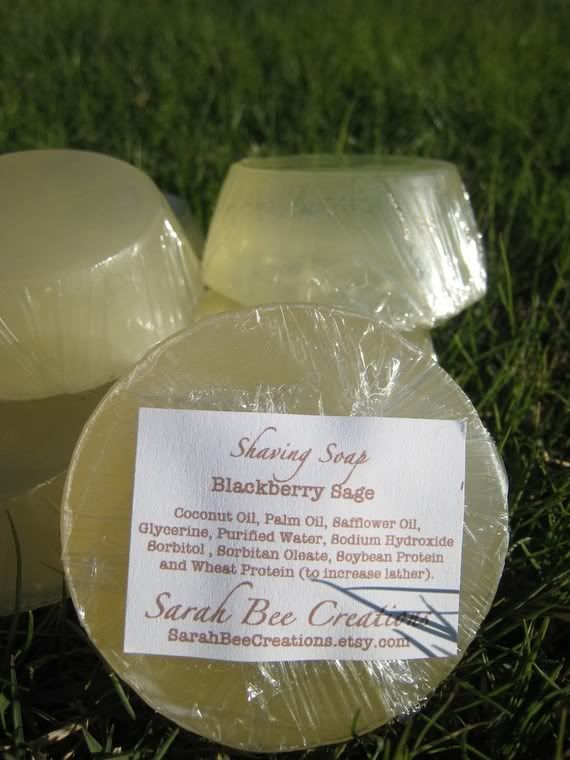 From The Rusted Chain
Beki is known for her wonderful hand stamped jewelry. I've bought some of her necklaces for friends, but recently I got her Angels Sang necklace just for me. LOVE!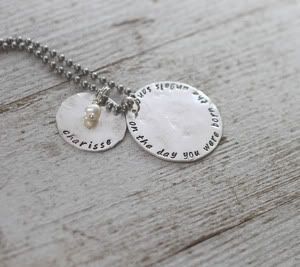 My daughter is so jealous! Every time she sees my necklace, she asks if she can have one, too. Don't tell her, but I'll be ordering this one for her when her birthday comes around.
And how about this necklace for the holiday season? It gives me Joy just looking at it!
She even has a Christmas ornament that you can have personalized!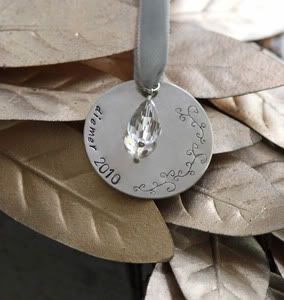 From Caliso Boutique
Do you have a little girly-girl at home? Or at least one that you can still pin down and put stuff in her hair? Then Casey's shop is for you! While it looks a bit bare at the time of this writing, she has promised that she'll have more things listed by the end of the day. Let's all harrass her if she doesn't, okay? Take a look at the Christmas Bling bows! I'm all about the sparkly, you know. Hmmm... I wonder if I could get away with wearing them...
And how about this adorable Snowman headband? Yes, those are snowmen peeking out of that flower!
From Wendy Darling Ltd.
Yes, that would be my store! I've put a few new things in my shop, just in time for the holidays. Why? Because Christmas ornaments don't sell as well in July. Go figure. Although, it would be hard to resist my new Santa Belly ornaments...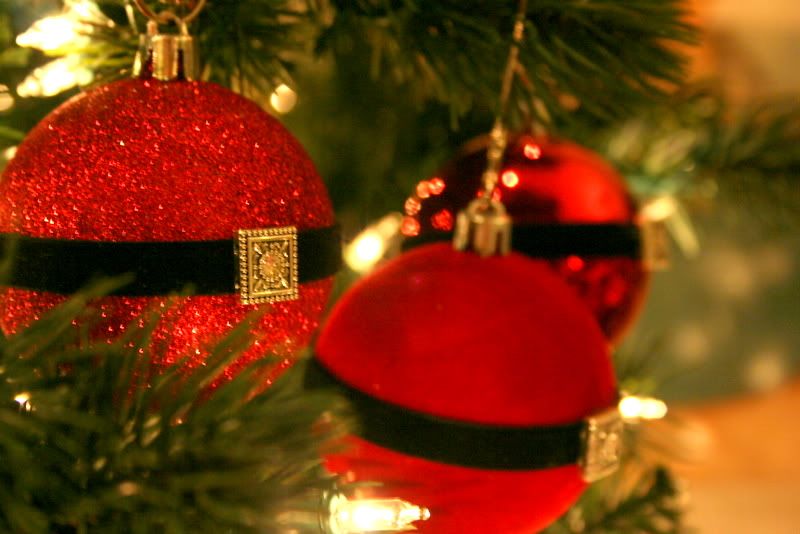 I've done a new hand embroidered item, too - it's the Let It Snow brooch. You get all the fun of a snowflake without having to get out the snow shovel. Who could ask for anything more? And since it's my blog, I'm putting in an extra picture so I can show off my wonderful daughter modeling the brooch for me. Yup, that's how I am.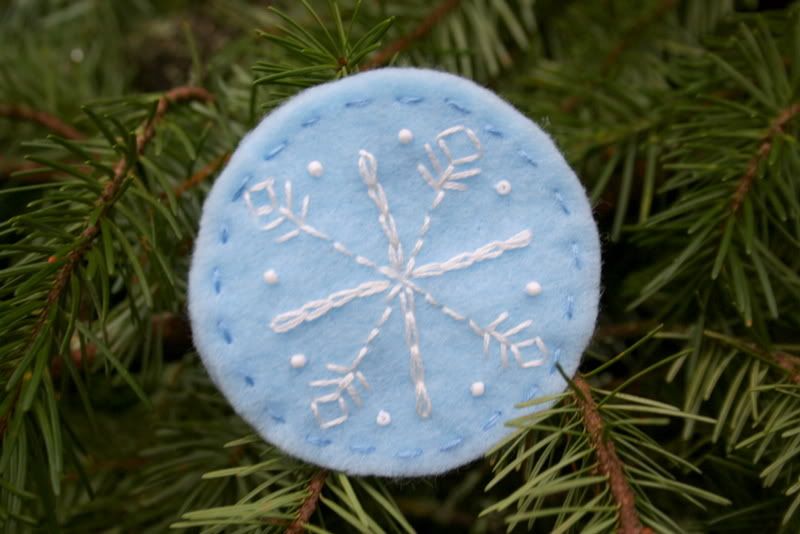 The next item isn't new to my shop, but I thought it would make a good stocking stuffer or small gift for someone. Someone on your list. I'm sure you know someone who needs the Refrigerator Life Organizer, don't you?
And now, I'm going to give you a sneak peek at something that's going to be in my shop very soon...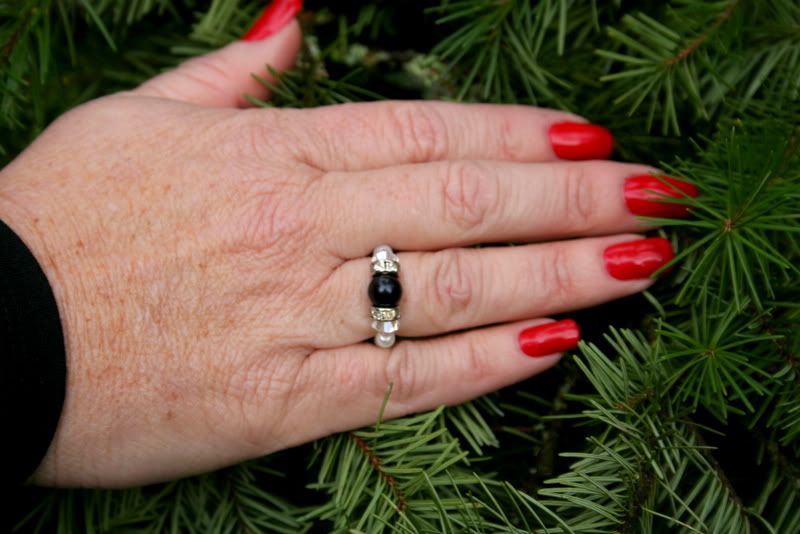 No, not disembodied hands. The ring! So, what do you think?
Feel free to shop like crazy in these shops - you wouldn't want to miss out on the perfect gift now, would you?