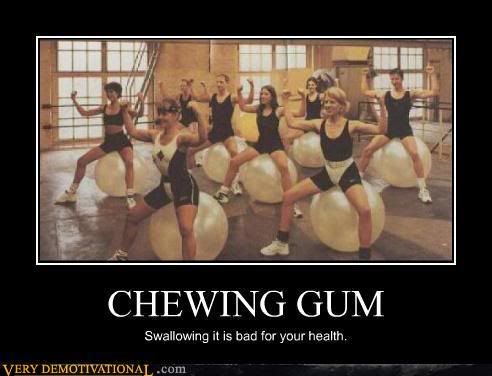 Hi. My name is Wendy and I've been a blog slacker lately. (Hi Wendy.) And while I admit that I have this problem, it doesn't actually bring me to the first step to recovery. What does? Going through photos I've saved. Oh, yeah.
So I found the above picture and it reminded me of an old post. As an update to that post, my daughter is much better at chewing gum now and has turned into a gum fiend. There go my chances of seeing a bubble butt.
Mostly though, the picture reminded me of being pregnant with my daughter. Why, one may ask? Well, for those of you who are not 'in the know,' exercise balls are great for your back and for helping your hips to spread when you're pregnant. I know. Who would want their hips to spread? Well, I'll tell you what - if you're about to push out something the size of a watermelon, you want those puppies to spread. Anyway, back to my story. I really wanted to get an exercise ball, but they weren't as easy to find as they are these days.
My one criteria? I didn't want a white one.
But white was the only color I could find.
Why wouldn't I want a white ball? Because it was enough being pregnant and I didn't want to look like I was trying to hatch a giant egg. So there you have it. Kinda changes the way you look at that picture now, doesn't it?