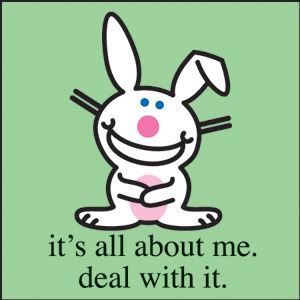 My friend, Helen, put up this meme on her blog the other day. I have to say, trying to come up with one word answers is pretty tough. And I thought sticking to 140 characters on Twitter was hard! Feel free to give it a try on your own blog. Another bloggy friend, Rebecca, did it. As did a bunch of people in Helen's comment section. No pressure or anything. But you should totally do it. Right after you read my blog.
USING ONLY ONE WORD! It's not as easy as you might think! Copy and change the answers to suit you and pass it on. It's really hard to only use one word answers.
1. Where is your cell phone? purse
2. Birth order? first
3. Last thing you ate? Snickers
4. Your mother? tired
5. Your father? chemo'd
6. Your favorite? blogging
7. Your dream last night? MYOB
8. Your favorite drink? milkshake
9. Your dream/goal? author
10. What room you are in? office
11. Your hobby? reading
12. Your fear? failure
13. Where do you want to be in 6 years? here
14. Where were you last night? restaurant
15. Something that you aren't? stoic
16. Muffins? Please!
17. Wish list item? camera
18. Where you grew up? didn't
19. Last thing you did? tweet
20. What are you wearing? Pervert!
21. Your TV? off
22. Your pets? sleeping
23. Friends? scattered
24. Your life? funny
25. Your mood? funky
26. Missing someone? always
27. Car? repaired
28. Something you're not wearing? lederhosen
29. Your favorite store? Target
30. Your favorite color? orange
31. When is the last time you laughed? tonight
32. Last time you cried? today
33. Who will resend this? dunno
34. One place that I go to over and over? bathroom