Okay, I finally get to participate in Fingerprint Friday from Beki's blog PamperingBeki. Hmmm... That's odd. I guess this is the first time I've really read her header. It says "Pampering You" as the title. Yeah, I think I'll still be calling it PamperingBeki. I'm old and set in my ways. Anyway, I've never participated before because I'm the not-so-proud owner of 2 truly pathetic cameras. Actually, to call them pathetic would be an insult to pathetic cameras. They're even worse. All of this is to say that when it comes to getting pictures, I'm at the mercy of others who are willing to share the pics that they've taken. Such is the case with my entry in this weeks Fingerprint Friday.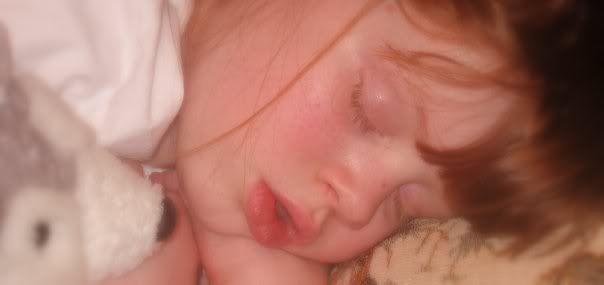 This fingerprint is a two-fer.
First, I totally see God's fingerprint when I look at my daughter. She's such a gift and I can't even begin to express how much I love her. God giving us children let's us see a small portion of just how much He loves us. His love for us is so big! Awesome, huh?
Second, God's fingerprint was on the time back in Florida for my father-in-law's funeral. My daughter and I got to meet members of my husband's family that we'd never had the chance to before. I also got to meet my (new to me) sister-in-law, "S", who took this beautiful picture. Hey "S", you can move to Washington any time! God was able to bring a lot of good out of a lot of pain. He's pretty cool that way!
So there's my post. If you want to see what other people had to share, click here.
There's still time to jump in on my blog carnival, Life is Funny. Still waiting for your life to get funny? The next carnival starts Sunday!