Happy Easter everyone! He is risen and given us Hope!
It's time for another round of Life is Funny - the carnival. Put on your party hat and join in!
First I'd like to say a big thank you to everyone who wished me a happy birthday. You guys are the best!
Okay, on to the funny. Since it's Easter, I really wanted to share a funny Easter story. Problem is, I don't have one. So instead, I'll just share a quick little church story.
Back when I was in college, I visited a new-to-me church one Sunday. Things were going normally until I started hearing some stifled giggles from behind me. I turned to look and saw a cute little girl coming up the aisle to go back to her seat. Okay, nothing funny there... Until she got past my row... Someone had made a bathroom run during the service. How do I know this? Because that cute little girl had managed to tuck the entire back side of her skirt into her tights when she was done doing her business. Unfortunately for her (but a lot of fun for the rest of us), she was sitting way up at the front of the church. Yes, a good many people had a bit of a chuckle that day in church. Sometimes life is funny when it's not happening to you.
And because I just can't resist, I have to throw in this cartoon: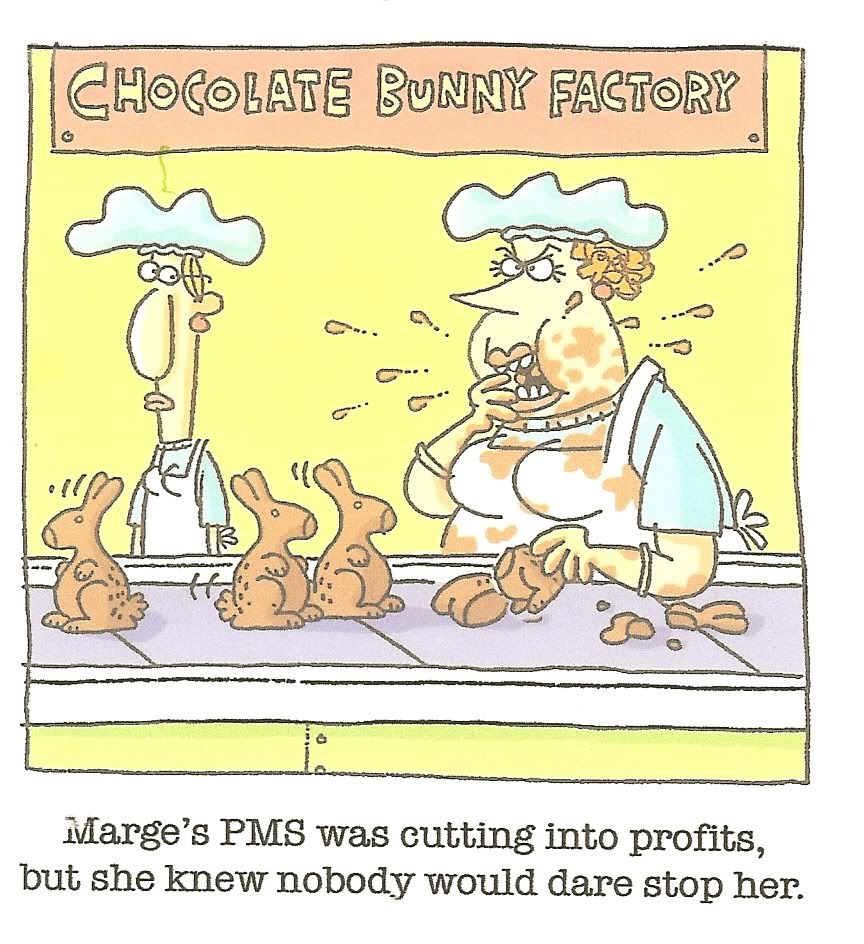 Ready to play? Here's what you do.

1. Anytime this week, blog about what in life you find funny. It could be something that happened during the week, your general impression about why life is funny, or even just your favorite joke. Be creative!

2. Please put a link to my blog in your post. And I'd appreciate it if you'd add my carnival button (made for me by Andie - thanks so much Andie!) to your post. To make this easy, I've put the code to do so under my blog button on my sidebar to the right.

3. After you've posted, come back here and sign up on Mr. Linky below. For the first box, put your name and your blog (example: Wendy @ Weight...What?), then your URL in the second box. Make sure you link directly to your "Life is Funny" post (not to your main page) so we can all read what you have to say.

4. Visit all the other participants and see what they have to say, even if you don't have a blog of your own. And very important: Comment, comment, comment! Oh, how we love getting comments...

5. If you Twitter, please tweet about this - the more participants, the merrier! So go out and spread the laughter! I can't wait to see what everyone has to say!