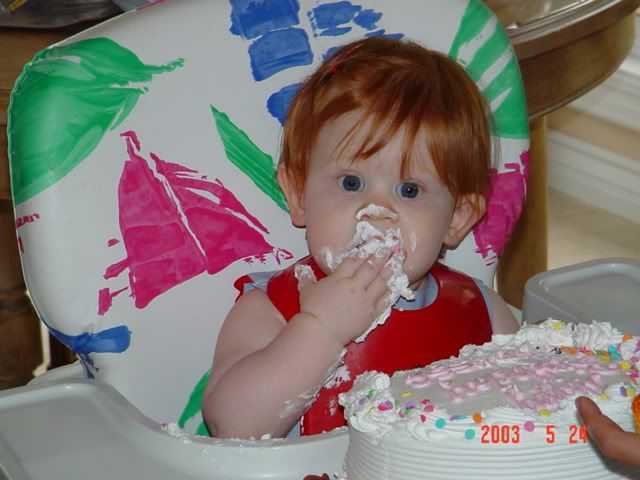 Today is my little one's 7th birthday! Yup, she's a big girl. I just couldn't resist posting this picture from her 1st birthday party. Gotta love babies with cake!
And as if that wasn't silly enough, there's more Saturday Silliness to be had! Because my daughter loves Veggie Tales, I present you with this...
Happy Birthday, Pumpkin Pie! I love you great big bunches!
C'mon back tomorrow for the Life is Funny blog carnival. I don't think my daughter will like tomorrow's post quite as much... Muahahaha!