Don't worry, it's not the Spanish Inquisition. It's just another Parenting 101. That's not to say that the Spanish Inquisition isn't coming... And in case you missed it, check out my last Parenting 101 post. Someone's gotta be a role model around here.
Caring for your child begins in the womb.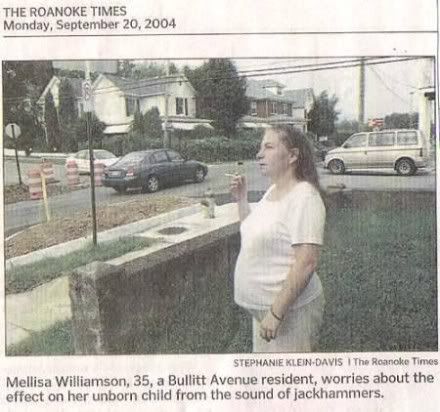 Yes, you should be worried about jackhammer noise hurting your unborn child. You should try to get away from that noise by going down to the corner store and buying more cigarettes. Gotta keep up with that 2 pack a day habit, you know.
Now how about checking out the Life is Funny blog carnival? There are some pretty funny entries so far. If Mr. Linky is still broken, I've put the links to the other funnies in the comment section. And while you're there, why not link your own funny story?