If it's Tuesday, that means I must have learned something... See what others have learned over at Musings of a Housewife.
I have the cutest daughter in the whole world. I may be biased, but that doesn't mean I'm not right. Anyway, she made me a little book for Mother's Day this year. What I've learned this week is that she has a totally different perspective on things than I do. Different and interesting.
Okay, I'll give her the cooking thing. But rice? I'm an expert when it comes to Minute Rice? That seems to be a step down from the grilled cheese sandwiches that she said were her favorite last year. And the gardening thing? Yeah, not so much. I have two black thumbs and kill everything I put into the ground. I go to Home Depot and bring back sacrifices. Although I must say, my weeds are doing very well.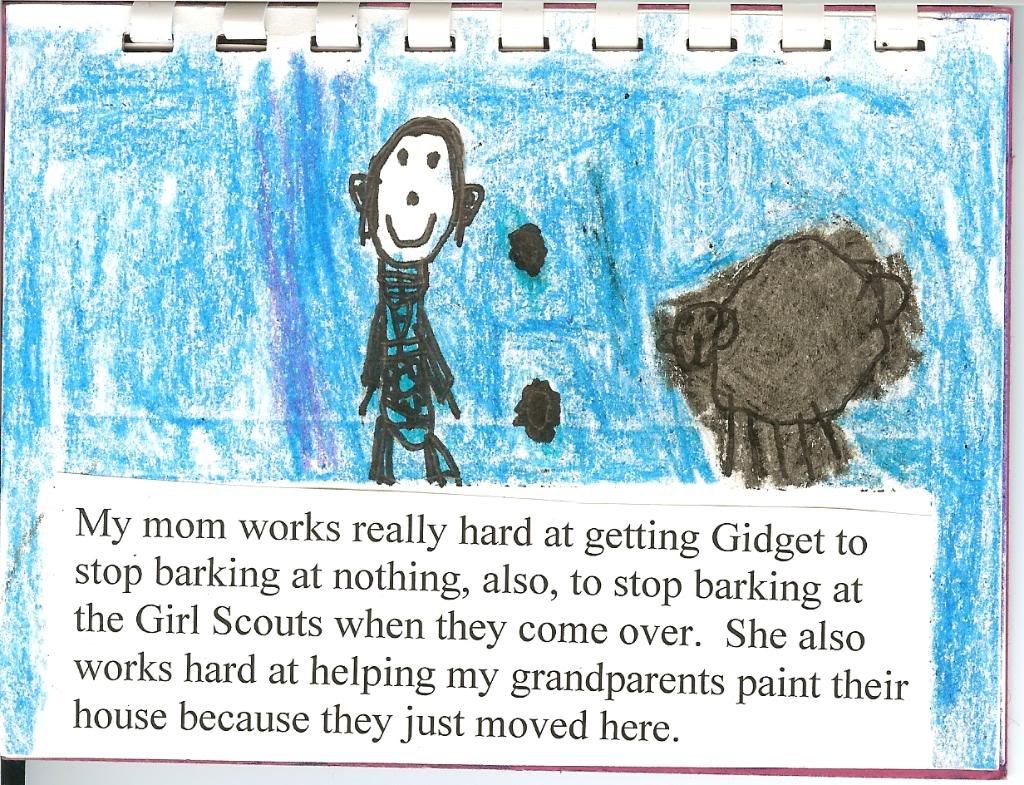 I'm guessing that they were supposed to write something about what Mommy does for work. I'm a stay-at-home mom, so I guess she thinks that trying to keep the dog from barking is my most important job. Little does she know that the rest of my time is spent watching soaps and eating bonbons.
Isn't it cute that she thought I looked pretty on my birthday? I'm just wondering who she might have been looking at though, because I don't own a purple dress. Or purple shoes for that matter. It's interesting how she remembers the restaurant as the lemon cookie place. It's a really great Italian restaurant. But yeah, their lemon cookies are to die for.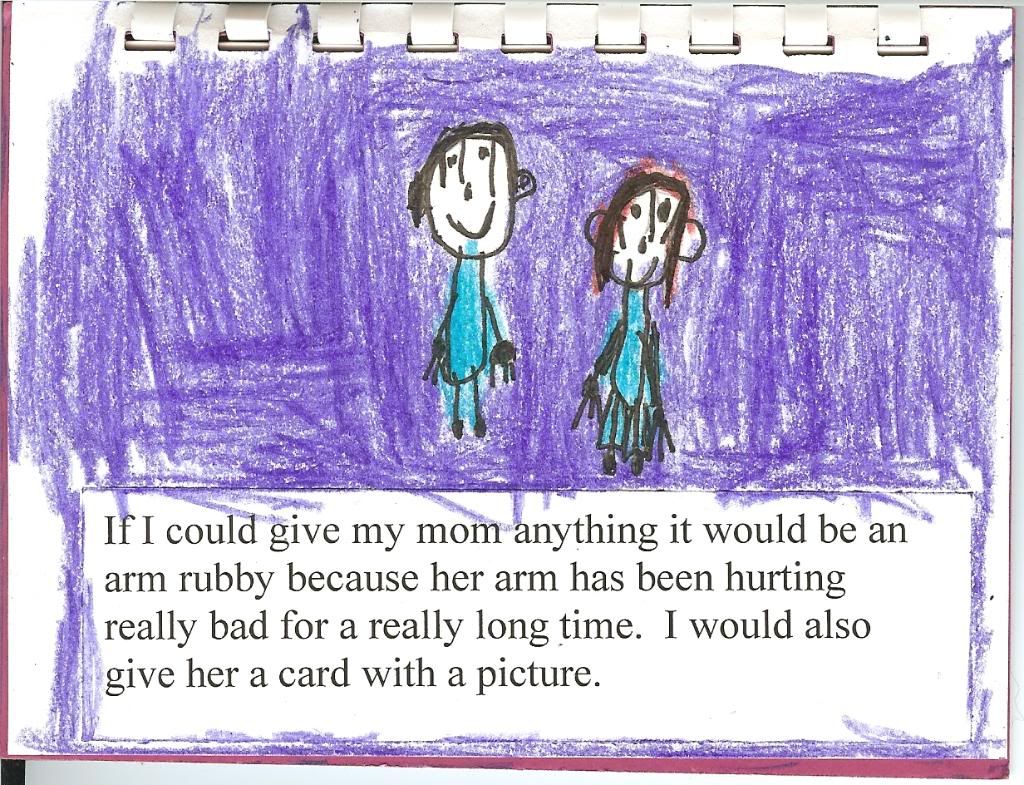 This one? It's right on. And she did give me a card with a picture, but I'm still waiting on the arm rubbies...
I really do love how she looks at things. It makes me wish that I could put on some kid-view glasses and take another look around myself. You never know, if I did that I just might be wearing a purple dress and shoes.
While you're here, how about checking out my blog carnival, Life is Funny? Join in if you'd like. There's lots of funny to go around!