Hi all! I'm back! For those of you who don't follow me on Twitter (although I have no idea why you wouldn't), I was out of town for a couple of days. I'll post more on that later. For now, I'm completely exhausted from my mini-vacation. My brain feels like it's melting I'm so tired. But since I haven't posted in a few days, I felt the need to put something out there...
May I present the first in a random series that may appear whenever the mood strikes me: Parenting 101.
Bedtime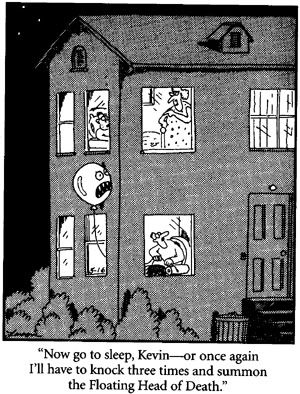 Stay tuned for more in my parenting series. It could come at any time. Kind of like the Spanish Inquisition.
And hey, jump on in over at my blog carnival, Life is Funny. All the cool kids are doing it.