The other day, I wrote a seemingly normal (for me, anyway) post. Then things got more interesting. I received a comment that was both spam and someone taking offense at my words. The words in question? Tin foil hat. Oh yeah. While I didn't approve the comment (I don't approve of spam. Or Spam, for that matter.), it was just too good to not do something with. So for your reading pleasure, I present... The Comment:
Jeremy
has left a new comment on your post "
Life is Funny - Things that make me go hmmm...
": I have a problem with your use of the term, "tin foil hat". Everyone knows that only a steel
V2K Cap
will protect against mind control weaponry.
Go ahead. Click on the link. Expand your mind. I'll wait here.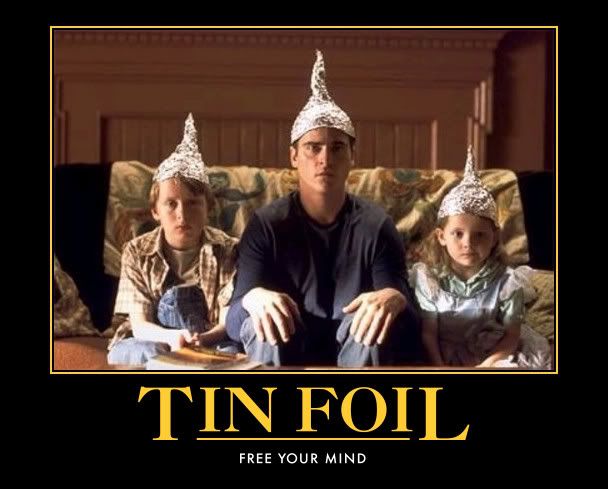 Oh yeah, they're out there. And apparently looking for blogs mentioning tin foil hats. And since I have word verification on my comments, I'm guessing that it was a real live person who took offense and wrote this comment.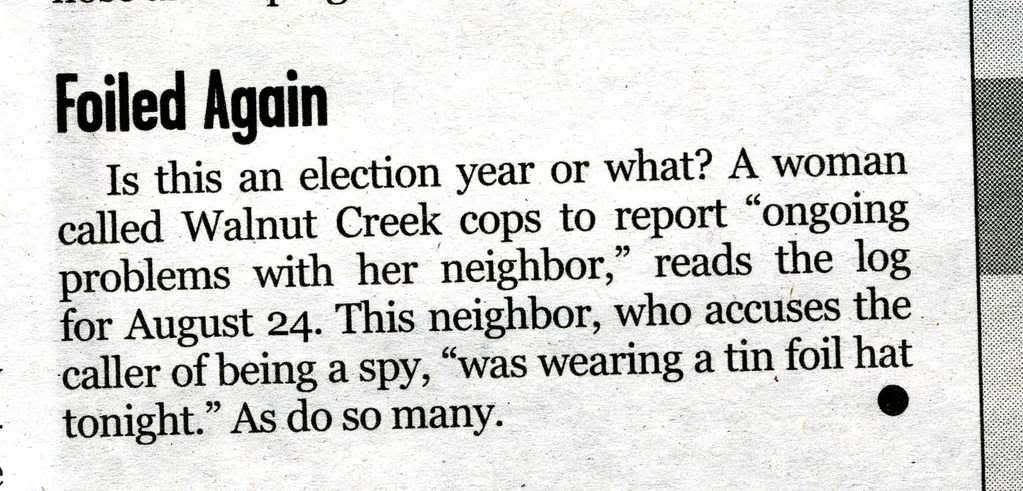 So, it appears our friend, Jeremy, makes his own special hats. What, tin foil not good enough for ya? It's for more than just covering leftovers, you know.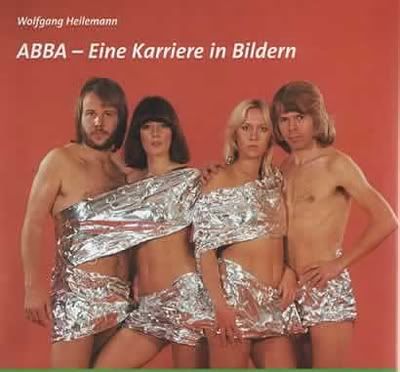 You can also wrap your favorite 70's band in it to keep them fresh. Hey, could somebody please get Björn more tin foil? Really. He's showing a little too much freshness.
We need our tin foil! Yes, even for making hats. Because those aliens and secret government agencies are out to steal our brainwaves! You know they're out there...


Now, because I'm such a giver (which I remind you of constantly), I've got directions for you on how to make your own tin foil hat. You know you'll need one.

And while you're at it, why don't you make one for your dog, too? That dog has seen way too much to be left unprotected.
Now if you'll excuse me. There's a very large butterfly net with my name on it.