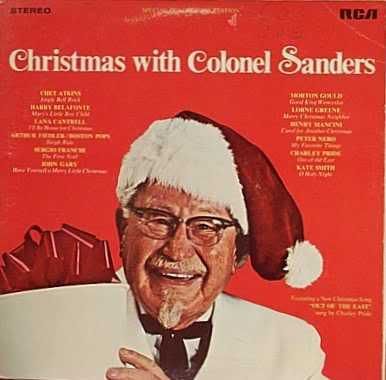 (In case you were wondering what my boyfriend was doing this holiday season.)
Oooo... It's a new year and a new Twitter Ho-down! Wanna be a joiner? Head on over to Fellowship of the Traveling Smarty Pants and sign up to do your own Ho-down post. It will make your life complete.
The one-liners

I couldn't find a gift that conveys my general dislike for you, so I got you this fruitcake instead. (RT @thedayhascome)

Funny, I don't remember Toys R Us having been a joyless soul-sucking black hole of misery when I was a kid. (RT @superfantastic)

Dear Santa, Define "naughty." Love, Wendy

I don't like crafty homemade ornaments. I like them store-bought, like Jesus did. (RT @MarinkaNYC)

Why? Why?! WHY?! I'm now afraid of Christmas cards. http://tinyurl.com/y8f5eeh



It's 5:40 am and yes, I have been awake for the last 2 hours. Can I please borrow a rubber mallet from someone?

I'm having a rip-roaring New Year's Eve here. Just me and my apple cinnamon herbal tea. Do I know how to have a good time, or what?



A little bit longer ones

marysmusings @weightwhat In true @Brian_Russell & my style, we waited 'til now to do any shopping. We're hitting up Walmart tomorrow. Wanna come along?
weightwhat @marysmusings GAAAA!!! *choke, gasp, wheeze!* Um, no thank you.



SBeeCreations @weightwhat Baby is on the move today! Crazy watching my stomach moving around like this. Reminds me of that Mummy movie with the scarabs
weightwhat @SBeeCreations You should write that down in the baby book.



Brian_Russell Walked by women holding thongs up to thmselves as someone (older man) they knew walked by and greeted them. #awkward
weightwhat @Brian_Russell Are you at Walmart?



Helenatrandom @weightwhat My LIF post is about how I am the worst Christmas Wrapper (not to be confused with Worst Christmas Rapper...)
weightwhat @Helenatrandom I'm glad you clarified. I was worried for a moment there.



PamperingBeki Taco Bell called my name for dinner and I answered. In other news, I should start working out again...
weightwhat @PamperingBeki Okay, I just have to ask... When Taco Bell said your name, did it sound suspiciously like a little tan Chihuahua?



sarahmsalter @SBeeCreations My cousin Adam swears by the Tazo Joy tea.
weightwhat @sarahmsalter Does he really stand by it and swear? What a potty-mouth.



makeadiff21 Ok. Should I be worried that my 3 yo knows what a conga line is?
weightwhat @makeadiff21 Depends. Does the 3 year old also put lampshades on their head?



The ones that are even longer

katdish @sarahmsalter You're welcome and good morning. Sort of dragging today. I think I have the Christmas blues.
sarahmsalter @katdish How come? Maybe you should dress Buddy Love like an elf & take him to the mall to meet Santa. That'll chase away the blues! :o)
weightwhat @sarahmsalter Yes @katdish, please dress up Buddy Love! It's been days since you've humiliated your dog.



weightwhat @sarahmsalter Really? I don't remember implying anything, either. Are you deep in my subconcious or something?
sarahmsalter @weightwhat Oh, that's a frightening thought. *shudder* Skittles! I need Skittles quickly! I need to taste a rainbow!
weightwhat @sarahmsalter Fear my subconscious!
katdish
You'd better watch out, he's coming to town!
http://twitpic.com/uvzek
katdish
And frankly, he's not amused.
http://twitpic.com/uvzo9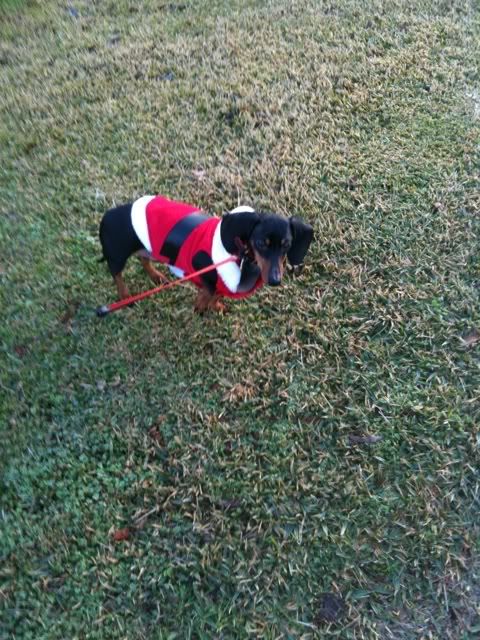 weightwhat @katdish I think Buddy Love's plot to kill you has only been foiled due to his lack of opposable thumbs.



katdish @CandySteele I love a good lollygag.
CandySteele @katdish uh huh - I'll leave the TWSS to someone else.
weightwhat @CandySteele *snort* Candy finally got a TWSS of her own, even if she won't admit to it!
CandySteele @weightwhat I said "TWSS" at the family Christmas and my kids looked at me in horror. You guys have corrupted me.
weightwhat @CandySteele We only corrupt the ones we love.



And the 'why don't you just post the whole conversation' ones

sarahmsalter @katdish I understand. I have a headache trying to start. So, I'm going to eat Japanese for lunch. It can only make me feel better, right?
weightwhat @sarahmsalter You're going to eat the Japanese? Is that before or after you terrorize the city?
sarahmsalter @weightwhat I'm going to a Japanese restaurant to eat teriyaki chicken with broccoli, carrots, & rice.
weightwhat @sarahmsalter Well what fun is that? A Japanese lunch just wouldn't be complete without people running, pointing and yelling, "GODZIRRA!"
sarahmsalter @weightwhat Nah, I prefer it a little calmer and quieter for lunch.
weightwhat @sarahmsalter Why do you hate fun?



sarahmsalter @CandySteele Seriously: It's stiff when I stand. I have to walk awhile to get it loosened up. And if I sit w/ it bent, it starts to hurt.
SBeeCreations @sarahmsalter (TWHS)
sarahmsalter @SBeeCreations I tried to clarify that I was talking about MY BUM KNEE. I knew somebody would TWHS me over it. *sigh*
weightwhat @sarahmsalter You probably thought it would be me, didn't you?
sarahmsalter @weightwhat I didn't realize you were lurking. I SHOULD'VE known. And you've corrupted our sweet little mama @SBeeCreations now! FOR SHAME!
weightwhat @sarahmsalter Then my job here is done.
So there you go, the first twitter post of the new year. Things are looking up already now, aren't they?