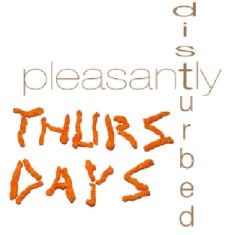 I spent yesterday being disturbed. And no, not pleasantly. What could possibly disturb mild mannered little me? Allergies. Bad ones. Ones that make me don my protective headgear.
I had to go to Target yesteday to get reinforcements - another multi-pack of tissue (with lotion in it, of course). I thought I was walking in there totally prepared, having filled my pockets with tissues, but there wasn't enough preparation in the world enough to cover these allergies.
As my daughter and I worked our way through the store, I was quickly using up my tissue supply. I was a sight to behold with my red, chapped nose and my watering eyes. But clearly, that wasn't enough for me, because by the time we'd reached the back of the store, I was on my last tissue. Last tissue. In the back of the store. Far away from the restrooms where I could get a toilet paper backup.
Ya ever have so much snot in your nose that when you blow your nose it shoots out of the bottom of the tissue and down inside the v-neck of your t-shirt, sliming you completely? Uh, yeah, that never happened to me, either.
Target has all those scanning stations all over the store that also have a phone and a trash can attached. Well, they USED to have paper towels in them, too. Yeah. Used to. Stupid budget cuts.
I finally made it to the bathroom. It was a big cleanup job. I guess I should feel bad for whoever got that cart after me... And now I can't help but wonder, were the security guards having a good laugh while watching me on the monitors yesteday? Or are they now as disturbed as I am?