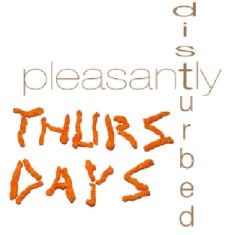 I'll have you know that this is my 3rd(ish) post this week. And I'm planning on posting tomorrow and Saturday, too. Truly, it is the end of days. That being said, I wasn't sure what I should write about today, so I went to the fount of all knowledge: Twitter. And after taking requests for post topics, the answers came: Frogstranglers and cheesy monuments.
Frogstranglers? Yeah, had to ask what that was. I have to say that I was a bit disappointed with the answer: A heavy rain. And here I was thinking about some crazy people going around strangling frogs. I may or may not have had a whole CSI episode playing in my mind. I admit to nothing.
Cheesy monuments. Oh, how they elude me! First, I should tell you that I'm all about the cheese. The tackier, the better. I love me a good factory tour, especially if there are free samples at the end. The Jelly Belly factory tour? Cheesetastic! And don't get me started on the Hershey tour. It even has it's own ride through it! But giant rubberband balls and an enormous Jolly Green Giant are out there and I'm missing them! Okay, I have seen a giant Paul Bunyan and Babe the Blue Ox, but that's hardly enough for me! I need my picture taken next to a giant yarn ball or typewriter! Surely there must be a monument to belly button lint somewhere that's calling to me. And the place in the Pee Wee's Big Adventure movie with the giant dinosaurs? What about that? These things need to be a part of my cheese repertoire. Okay, I could probably skip out on the enema monument. Then again...
What was not suggested but probably should have been? The Old Spice Man. I heart him. And when I found the following video clip, I hearted him even more.
Silverfish hand catch! If ever there was a trend just waiting to happen, it's that one.
Now I think the disturbedness has gone on long enough here. Okay, it totally goes on in my mind, but you don't need to know about that. Why don't you toddle off to Duane's blog and see who else is pleasantly disturbed?