So, I climbed into my DeLorean today and went to the future. Not far into the future, I just visited tomorrow. Don't believe me? I brought back proof: My Fingerprint Friday blog post for Pampering Beki's blog. Don't say I never gave you anything.
There is a song by Steven Curtis Chapman that says:
I can see the fingerprints of God
When I look at you
I can see the fingerprints of God
And I know its true
You're a masterpiece
That all creation quietly applauds
And you're covered with the fingerprints of God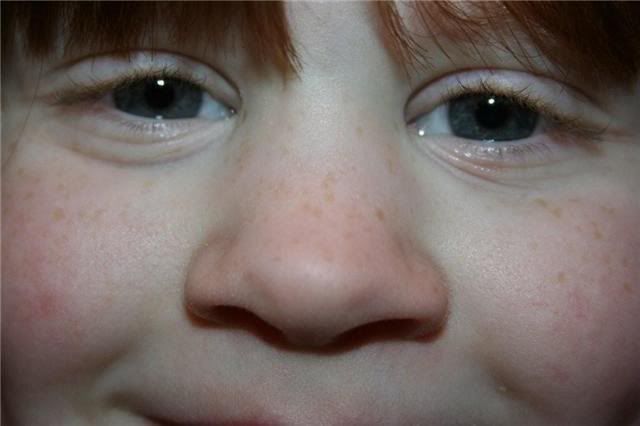 That's my beautiful girl! Now for an update on what's going on with her.
We saw the neurologist and her EEG came back clear - a wonderful thing! The doctor thinks the seizure was probably started because she hit her head. God only knows for sure though. No swimming or baths for 6 months as a precaution, then a follow-up appointment. Hopefully there will be no more seizures and she can go back to all her regular activities. While the not knowing just what caused it is tough, I'm so thankful that they didn't find anything seriously wrong during the tests. Thank you to all who have been praying for my little one! You, too, are the fingerprints of God!