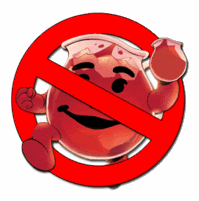 Okay, I'll fess up right off the bat. This is a repost. There. I feel so much better. But why am I doing a repost? Because I'm too darn lazy to come up with anything new it fits the guidelines for
Bridget's One Word at a Time Carnival
. The word for this week's carnival? "Church." So without further ado...


Back when we lived in California, we were trying to find a new church home. We went to a few different churches, but none of them seemed to be a fit for us. But we kept on trying.

Until one Sunday anyway.

That particular Sunday we went to a church that one of our neighbor families went to. They seemed pretty normal, so what could go wrong?

Plenty.

The service started out in a normal fashion. There was worship music, announcements and such. But then the pastor came out to give the sermon... The topic? "Prepare to die well."

Um, what?

Yeah. We sat there and wondered what we had gotten ourselves into.

But it didn't end there.

After the sermon, the pastor announced that they would be having communion. My husband and I looked at each other wide-eyed and I said, "Don't drink the Kool Aid!" Let me tell ya, we high-tailed it out of there right away.

After that, we decided that our old church wasn't so bad...