So I've been doing the Parenting 101 posts for a little while now, but there has been a cry from the desert. More of a whine actually. Kids are feeling underrepresented, as noted in the following email I received:
Dear Wendy, Keeper of All Knowledge,
I'm a kid and I feel underrepresented. Why do you only impart your wisdom to adults? We, the young and disenfranchised, need guidance, too. How are we to live out our childhood to the fullest without your mentoring? Please help us!
Signed,
Young and In Need of Revenge Guidance

Well, Young and In Need of Revenge Guidance, you've come to the right place. I'll start off with a biggie...
Getting Your Own Way
Crying, whining, throwing yourself on the floor having a tantrum - all of these are common ways kids will try to get their own way. But do you want to be like every other kid in Walmart? Or do you want to up your game?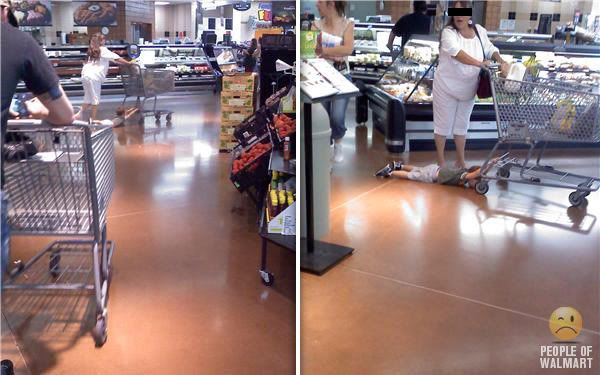 You need to go for a drag. Lay on the floor and grab the shopping cart, then scream bloody murder while your parent drags you around the store. It takes years for parents to figure out a defense for this one. You'll have years of getting whatever you want using this tactic. But what happens when the magic wears off and your parent starts ignoring this behavior? Keep doing it, because someone is bound to call Child Protective Services on your parents, and as everyone knows, CPS has the best lollipops and hot chocolate. Either way, you win.