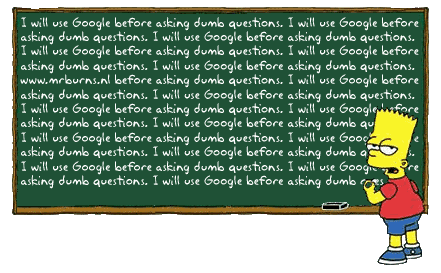 Just for grins, I like to see what people Google to get to my blog. Don't we all check our statcounters for that? So, for your reading enjoyment, I present my Google searches...
first snowflake freakout lady - This is my most popular one. I'm tellin' ya, that commercial is big around Washington. The thing I don't understand is, why did someone in South Africa Google it?
my rainboots - No, they're my rainboots!
hungry mother really I am - Has someone else been listening to my daugher?
train table husband - Do train tables make good husbands? Discuss.
Without a plan, there's no attack. Without and attack there's no victory. - Looks like someone else is a fan of One Crazy Summer...
My nose is running, can you catch it? - EWWW!!! Why would I want to?
hair cut OR snip OR chop OR inches OR gone OR donate "locks of love" - Wow, thorough, aren't they?
yeti "Things to come" - What is "the next show on SciFi" Alex?
blog giveaways - Oh, I see how you are! You only love me for my giveaways! And speaking of giveaways - don't forget to enter mine!
toilet paper better for nose - Thanks for the input, but I'll just continue to use it elsewhere thanks.
do raisins go bad? - They're raisins - they are inherently bad.
grapes go bad - Hmm...I'm seeing a trend here... Yes, grapes go bad - they call them raisins.
dreams about being able to do the splits - Looks like someone was checking up on me. See? I told you that there was no explanation for what it means!
crayons for babes - So, what? The mildly attractive don't get crayons?
weightwhat.blogspot - Was adding the ".com" just too much to handle on your own? Good thing that Google was there...
tamaras anteater - No, Rafaella Gabriela Sarsaparilla's aardvark. Let's get it right people!
So there you go. While all those searches may sound odd (okay, they definitely sound odd), each one brought someone to my blog. Is it because I blog about odd things? Clearly. If I have time tomorrow during the day I'll go back and put links to each of the searches so you can see what those poor unsuspecting souls saw when they got to my blog. I wonder if they've recovered yet.