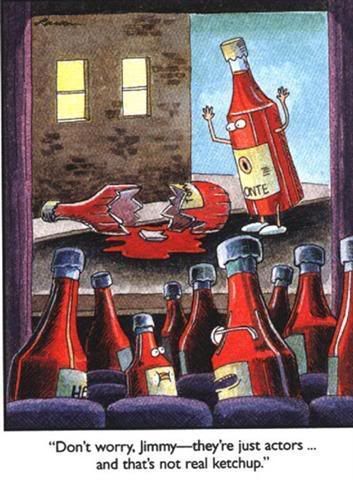 I cleaned out my freezer a couple of days ago and found some steaks that I had forgotten about. Cool! Or should I say frozen? Anyway, I made the steaks for dinner tonight. My daughter, being quite the little carnivore, was pretty happy.
Everything was going just fine...Until...
NOOOOOO!!!
My husband taught my daughter to put ketchup on her steak!
First, let me admit that I'm not a fan of ketchup in any way, shape or form. But putting it on a steak is just unnatural! I was already scarred in my formative years watching my sister drown her steaks in ketchup, then I married a man who will drown any form of beef in ketchup (not to mention pouring it onto his Pringles). Now this?! Not my daughter, too!
And the worst part? She liked it and asked for more.
I'm hiding the ketchup.